Thinking about owner-financing a property sale and selling a private mortgage note?
If you have not yet sold your property, and are you or your client are thinking about owner-financing the sale, you can maximize your cash payout once you create the mortgage note and sell it to a mortgage buyer.
This mortgage note buying process is very simple. As a future mortgage note holder, you can finance the property sale privately, without discounting the sales price (do not overprice) by creating a seller-financed promissory note. You can then sell the note to AX, via the secondary mortgage market, to achieve a painless exit strategy so you can move on with your financial goals.
It only takes a little research and some patience which will put you in a position to receive top dollar for your debt instrument when you sell your mortgage note. Keep in mind though, there are a number of moving parts to this type of transaction that must all be confirmed and maintained in order to ensure a smooth and favorable funding conclusion when selling your mortgage note.
AX has included a couple of major mortgage buying guidelines to follow, as well as some insight to the overall note investing sector (and its pitfalls).
Create Real Estate Notes
Many future note sellers should know what characteristics it takes to establish value when selling real estate notes to any/all mortgage note buyers, private or institutional. Knowing these loan characteristics would ensure that the note seller will be in best position to receive the most money possible for their privately held note (commercial mortgage note or residential mortgage note), when they go to sell the asset to a mortgage note investor.
The big question is: How do you know that your mortgage note will sell after you create it?
This is a question that we at AX hear quite a bit as it pertains to curious, diligent, and well-informed sellers as well as savvy note brokers. Below is some information on successfully creating a valuable mortgage note for resale to an investor.
Overview for Selling Mortgage Notes
Down Payment
When creating a privately held mortgage note, there are several things to keep in mind as a future seller. The very first piece of information any well-informed mortgage note investor will look at when reviewing a privately held real estate loan for purchase, is the down payment (or equity in the property/collateral).How much money did the borrower of the loan put down at the loan's origination?This item will determine how secure the subject loan for sale would be as an investment. If the borrower only has 9.75% or less to put down, this will not allow you to maximize your note's worth on the secondary market. The offers you would receive would be mediocre, at best. A decent down payment is 10% to 15%, a good down payment is 15% to 20%, a great down payment is 21% to 30% and an excellent down payment is 31% or more. A good rule of thumb is: The more money you collect from the borrower when you create the loan, the more money the loan is worth to a mortgage buyer when it is sold on the secondary note market. If the borrower has less than 10% to 15% down, the note would still sell (at least through us), although, the asset would succumb to a steeper discount (which varies depending on the total loan characteristics).
The higher the down payment, the higher the offers when it's sold – plain and simple. The closer the property seller stays to 31% down or more, the more money you will receive when you go to sell the note.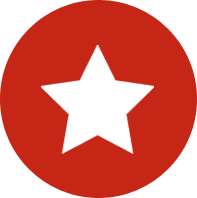 Borrower Credit Rating
For any investor, the very next factor considered is the borrower's credit scores (Equifax Score, Trans-Union Score and Experian Score or also called a Tri-Merger). Most note buyers use the middle-score of the borrower. So if the borrower's credit scores are: 656, 634, 550 the note buyer will use the 634 score to price the note. Just to clarify, a poor credit score is 600 or lower, a decent/average score is 601 to 675, a good score is 676 to 720, a great score is 720 to 780 and an excellent score is 780 or higher. Most mortgage note buyers will only go down to a 600 credit score whereas we at AX will go as low as a 525 FICO Middle-Score. We are not suggesting that you try to get a borrower with a 525 credit middle score and call it a day. A smart note seller will be patient when searching for a borrower and try to find someone who has a credit score of at least 625 or higher. In order to maximize the note's value when it is sold, it would be wise to obtain a borrower with a credit score over 720 FICO middle score. Now, you would probably ask why would a borrower with a credit score of 720 or higher opt in for owner-financing, instead of going directly to a bank. The answer is simple. Traditional banks do not only look at the borrower's credit score when reviewing a mortgage loan for origination. The are other factors such as debt-to-income ratio (aka DTI), loan-to-value (aka LTV), etc. In order to secure a traditional bank loan from the big chain banks such as Wells Fargo, Chase, etc (or even small community banks), one would need a 29% to 31% DTI with at least a 70% LTV on residential loans and a 60% LTV on commercial loans.
Very few borrowers hit all the marks on the banks' underwriting checklist, which is why you see in the media nowadays that even the most creditworthy borrowers are being shot down for financing by most banks. So, the suggestion here is, the higher the borrower credit score, the more your mortgage note is worth to an investor. Also, remember to verify the borrower's credit score when you originate the loan via an attorney or real estate agent. Do not just go on the word of the borrower. A little diligence can go a long way.

Loan Terms/Amortization
When creating a seller carry-back mortgage loan with the intention of selling the loan to a mortgage note investor, one must keep several things in mind when deciding the loan's terms and structure at the time of sale:
Stay away from interest-only structures and balloon payments of any kind (unless the seller does not mind a partial offer). Structuring a business loan as an interest-only (I/O) structure with a balloon payment is a very risky proposition in today's market, because the borrower would need to be approved for a traditional loan in order to satisfy the balloon payment at maturity. To a buyer, the bulk of the return on investment (ROI) arises from the balloon payment being paid in full and on time. Very few, if any, traditional lending institutions will fund these types of requests, which leaves the note holder stuck with a devalued note.
A typical note buyer usually likes to be out of an investment within 5-10 years (depending on the note buyer's risk tolerance and investment appetite). Creating a mortgage note with a 15, 20 or 30-year full amortization loan structure will likely succumb to a much steeper discount when being priced for a full-purchase. In order to maximize value when structuring a note, it is suggested to structure the loan as a fully amortized asset and keep the maturity date at 10 years or less. 5 to 7 years is a much safer bet for those sellers who require absolute maximum value. Anything above 10 years will take a bigger hit, due to a long wait for a return on investment (ROI).
Always keep the loan's interest rate at least 3% to 7% higher than what the primary lending market is charging. This means that the loan's interest rate must reflect the risk that the property seller is taking, by seller-financing the transaction in the first place. Keep the interest rate at least 9% to 15%, depending on the borrower's credit score and down payment amount. If the borrower wants a 5% interest rate, let them go to a bank for the financing. Plus, a higher interest rate will protect the seller from a deeper discount when the note buyer figures their yield into the equation. The higher the interest rate, the more shelter the seller has from the note's discount.
Include a Personal Guarantee (only if the borrower is a corporate entity)
A personal guarantee is included with a loan when the borrower is a corporate entity (LLC, etc) and not a private individual. If a real estate seller sells their property to a corporate entity and does not ask the borrower to agree to a personal guarantee, this could negatively affect the loan's value on the secondary market by thousands, if not tens of thousands of dollars. It is that important! In the case of a loan default by a corporate borrower, the borrower can avoid repayment by dissolving the articles of organization or incorporation, depending on the entity's business structure. Once the company is dissolved, in the eyes of the law, no one can legally be held accountable, thus the holder/seller is out their money.
There is absolutely no recourse. You would still get the property back in foreclosure, but that process would be dragged out for many months, if not many years in some states. It is a complete nightmare! A simple way to avoid this costly mistake when selling real estate notes to a corporate borrower, is to require and include a written personal guarantee by the borrower.

Payment Record Keeping
This is an item that is grossly over-looked by most sellers when creating a note for resale. A small part of the asset's value comes from the cleanliness of the seller's record-keeping abilities. It is of the utmost importance that the seller either keep and/or file cancelled checks (hard copies or electronically) or have access to bank statements proving that the payments we collected in a timely fashion.During the underwriting process of a real estate note transaction, any well-informed note buyer will request that the seller provides either cancelled checks, deposit slips (with bank stamp in it), or bank statements showing that the payments were made on time. If the borrower pays you in money orders for whatever reason (i.e. the borrower does not have a bank account, etc), it would be suggested to make copies of the money orders before cashing them.If the money orders are being deposited into bank account, it is not 100% necessary to make copies because the bank statements will show the deposits on file. Nevertheless, making copies is just an added security measure to ensure that the note seller's record-keeping status is in order, which will in fact increase the value of the note. This also goes for down payment checks and record-keeping as well.

Loan Seasoning
As every note buyer is different, most mortgage note buyers do like to see at least 1 to 6 months of seasoning before placing a bid on a mortgage loan for sale. This particular item does vary between note buyers. For the most part, many mortgage note buyers will most likely decline on a note that has not been seasoned at all (simultaneous closing, etc.). The seller may need to collect at least 3 payments before submitting the note for purchase. This way, there is some sort of visual indication of positive performance pertaining to the loan. We at AX will buy a residential mortgage asset as long as there was one payment collected on time. As far as commercial notes, AX requires that there be 3-6 timely payments collected depending on the down payment. The larger the down payment, the fewer payments we require to be collected by the seller prior to sale. We at AX have been involved in instances that allowed this item to be waived, due to a large down payment submitted by the borrower at origination (40% down or more). Out of all of the above listed items, loan seasoning is truly a matter of a note buyer's investment preference. It is mandatory with us at AX to have a mortgage loan seasoned by at least 1-3 payments before we can buy it (depending on the down payment/equity).
Documents and Closing
If you're passionate about selling real estate notes, we hope the information on this page proves useful. Executing the above mentioned suggestions will lay a strong foundation for engineering a high-value residential and/or commercial mortgage note that will successfully sell on the secondary market. Also, always use an attorney or a title company to draw up the closing documents (i.e. the note, the deed/mortgage/land contract depending on state, and so on). Remember, if the note is not recorded by the county in which the property resides, it is not a legal debt, which means it cannot be sold to a buyer. Enlisting an attorney or title company will avoid any problems with the asset's status in the eyes of the law.
When it comes to structuring a mortgage note for resale, corners should never be cut. If they are, a seller should expect friction, delays, disappointment, and of course the possibility of getting stuck with the note. Properly informing yourself (or your seller) on structuring a mortgage note for resale will be the difference between selling the note or not.